I got all excited about more blogging and business building and then my modem blew up. Any idea how hard it is to do cyber things from a dying ancient phone and no real internet access? Now that we're live again we can get busy with it, but that means that our second week of our Made of Heart link up is more than a week from the first one. You forgive me right? Thank you to everyone who participated! In addition to participating in our handmade link ups you can join us on Pinterest where I've created a board for promoting small crafters.
The most clicked item from week 1 of Made of Heart Monday was this sweet piece from Bugaboo Bear Designs.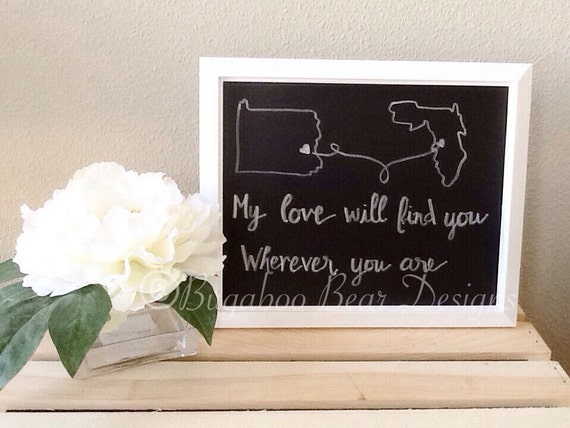 It reminded me of long deployments and the frequent separations of military life; knowing that no matter the distance love spans space and time. I loved it so much I was inspired to create this treasury on Etsy:
Nothing harder than a deployment, nothing greater than that next first kiss, nowhere too far that love can't reach. To all the families serving a few items of comfort and pride.

Staff Pick
I just loved this Mon-stor from Lu & Ed. I totally need a couple for chaos containment around here.
Being disconnected means I got a lot of work done and there are some new friends ready for adoption in our shop; like Neapolitan, a chocolate and pink yeti.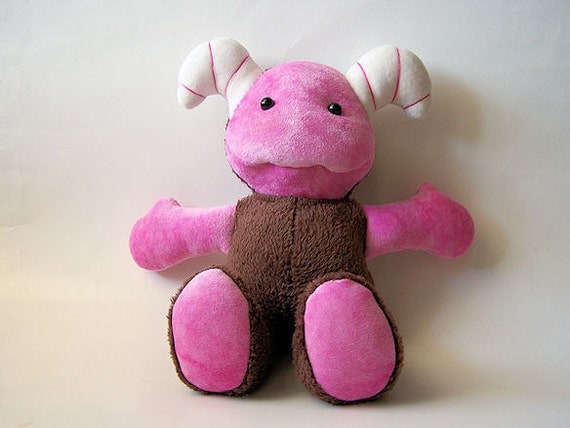 Thanks for coming by and here's to another fun week of lovin' handmade!
What should you link? Handmade products or designs you have created. No mass produced items, this is for the handcrafting community.
What not to link: blog posts, Facebook or other media links, promotions, how to's. This is a way to connect individual crafters and potential shoppers by networking together.
 RULES:
Link up to two [2] handmade listings from your shop using the widget below.
Please no licensed or trademarked character items.
Share at least two [2] items that others have linked here via social media, and use #madeofheart when posting!
*Do not Pin items to Pinterest without getting permission from the creator*
While not required spread the word and tell other crafters about this link up! The more the merry and the more exposure we all get.
Leave a comment about your favorite items, where you shared, or other encouraging words about support handmade.
Click "add your link" – in the first box paste the URL to your specific product listing, not your home page. In the next box, put a brief title describing your item. In the last box add your email address. Click Submit and then choose a thumbnail for the photo.