This holiday season I've been lucky enough to be featured on a number of lovely blogs for holiday shopping ideas. I decided to share the love and link to some wonderful items sure to make spirits bright.
FOR YOUR FAVORITE BOOKWORM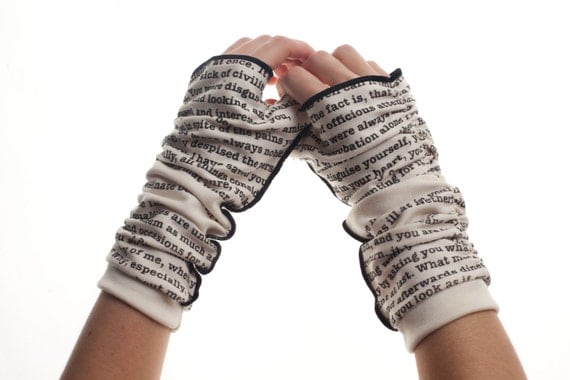 This lovely pair of reading/writing mitts comes from Storiarts. They feature chunks of text from Pride and Prejudice. Also showcased within this shop are cozy infinity scarfs with book text from Sherlock Holmes, Romeo & Juliet, and more. They even offer a custom text option. How cute would it be to have your wedding vows done?
FOR YOUR MANLY MARKSMAN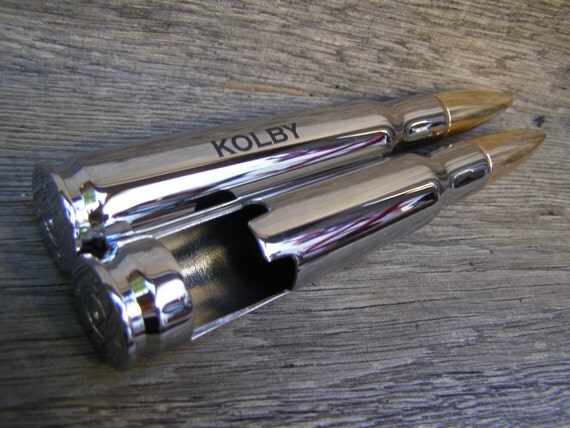 If he likes guns and beer he will love finding one of these handcrafted bullet bottle openers from Bottle Breacher. After your next BBQ all his friends will want one.
FOR YOUR FOODIE FRIEND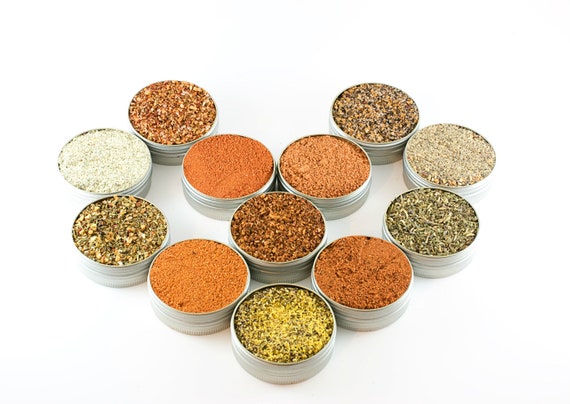 Speaking of BBQ any grill master would be thrilled to receive this set of specially blended seasonings from Dell Cove Spices. They also offer a variety of flavored cocktail rim sugars sure to add a little flare to your holiday party.
FOR YOUR GAL PAL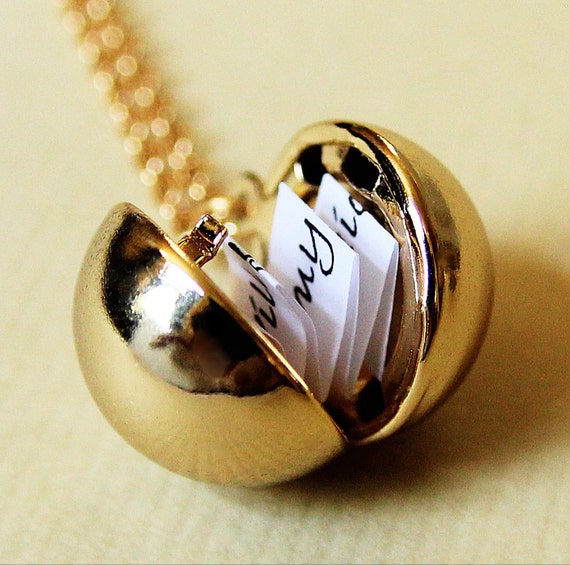 I'm secretly hoping Santa brings me the silver version of this. Let her hold a few words of encouragement or her favorite Bible verse close to her heart. This is a unique locket from Heartworks by Lori.
FOR YOUR LITTLE PERSON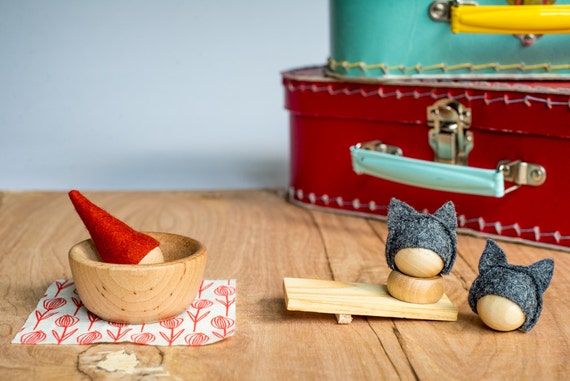 "Angry Birds" meets Waldorf with this cute little game set from The Brown Pearl. Sure to make a small child giggle. The whole shop is filled with natural toys that foster imaginative play.
Happy shopping! buying from small artists is a great way to spread holiday cheer this season and your giftees will love the personal touch.